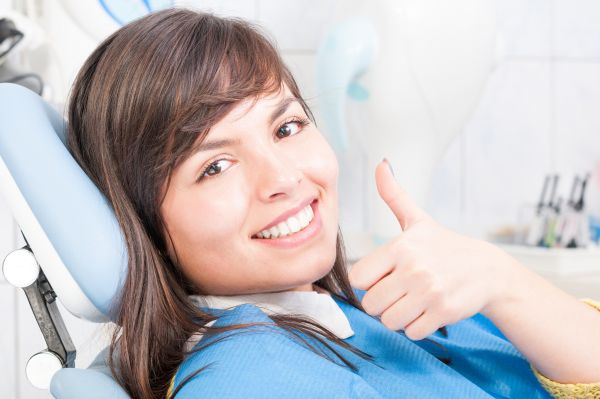 Dental restorations provide a solution for millions of people who have lost one or more teeth. If you have a missing tooth, it is important to do something about it. Left untreated, both bone and tissue can begin to deteriorate. When that happens, you have another problem to worry about. Find out what tooth replacement options exist by talking to your dentist.
What are dental restorations?
As mentioned, both crowns and dental veneers work great for changing the appearance of teeth. While some of these relate to missing teeth, others can help restore and even prevent damage. In other words, dental restorations include everything from filling a cavity to getting implants.
Why do people need replacement teeth?
There are multiple reasons people lose teeth. It could be the result of being in a car accident. Someone who participates in sports might sustain an injury due to a hard hit. Even poor oral hygiene can lead to missing teeth. In that case, not brushing and flossing causes harmful bacteria to grow. Unfortunately, some people also lose teeth due to illicit drug use or taking certain prescription medications. Regardless of the cause, there are viable options available to fix the problem.
Types of dental restorations
For someone to determine the appropriate type of restoration, they need to see a dentist. Based on the findings, the dental professional can recommend the course of action. The following are different types of dental restorations specific to tooth replacement.
1. Dentures
The dentures offered today are significantly different from those even a few years back. Not only are these made from better materials, but they also fit snugly. Although not everyone is interested in wearing dentures, they are one possibility.
2. Crowns
For tooth replacement, crowns also work incredibly well. As a tooth-shaped cap, a dentist can add a crown to cover a damaged tooth. For instance, if someone has a portion of their natural tooth remaining, a crown protects it while looking completely natural. Crowns also allow people to bite down and chew just any food.
3. Bridges
This tooth replacement works to close a gap when someone has one or more missing teeth. For this, a dentist can cement a bridge in place or anchor it on either side using a crown.
4. Implants
For dental restorations, implants are one of the most exciting options. This entails having a titanium pole inserted into the jawbone in the area of the missing tooth. On top of that, a dentist places a replacement tooth that looks and functions normally. As a tooth replacement solution, there are several different types of implants to consider.
Do you need a tooth replaced?
With so many dental restorations available, there is no reason to go around with missing teeth. Having a tooth replacement procedure done will help you feel and look better. Just imagine smiling, laughing, yawning and talking without worrying about someone seeing your missing teeth. That is exactly what dental restorations offer. Start the process by scheduling an appointment with your dentist.
Request an appointment here: https://www.drkarolineasbell.com or call Karoline Asbell, DDS PA at (561) 225-2063 for an appointment in our Boca Raton office.
Check out what others are saying about our services on Yelp: Read our Yelp reviews.
---
Related Posts
November 9, 2022
Adjusting to new dentures can take a few weeks, but once a patient has adjusted, it is easier to eat and smile with confidence. For those who have had tooth loss …