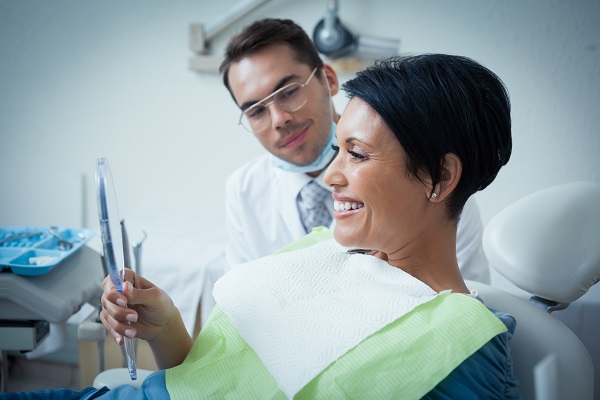 Finding out how a smile makeover can increase your confidence and self-esteem is a great idea. If you are living with a smile that you do not feel confident in showing off, then know that choosing one or more smile makeover options can make you feel confident. When you feel more confident in the way you look, you will feel more confident in your everyday abilities.
Why a smile makeover?
Want to know why people are choosing a smile makeover nowadays? One reason is because it is easier than ever for someone to change a smile, as there are many dental cosmetic options now available to improve a smile. These dental advancements allow you to decide if you want to use one or two smile makeover options or more, it is up to you! Many of these options can even be completed in just one day, making a one day smile makeover a very convenient option.
How a smile makeover can increase confidence and self-esteem
The following is a list of how a certain smile makeover option can help increase someone's confidence and self-esteem.
Dental veneers
Dental veneers are a common smile makeover option for increasing someone's confidence and self-esteem because veneers are used to improve the look of the front teeth. Every dental patient will have their veneers personally made for them, which takes up to four weeks to get back from the dental laboratory. Once placed on the teeth, the patient has a brand new smile!
Dental implants
Many people who are missing one or more teeth will choose to hide a smile or not smile at all. It is possible to have a full set of teeth once again using dental implants. Even though the entire process takes a few months to complete, patients who have undergone the process say that it is worth the time as implants look and act just like natural teeth. Once an implant is placed, it is treated and cared for just like natural teeth.
Teeth whitening
Having dull looking teeth is a common reason for someone not showing off a smile. Making an appointment with a cosmetic dentist to undergo teeth whitening services allows patients to have whiter and brighter teeth, which is going to improve their overall self-confidence. Professional teeth whitening services are safer and last longer than over the counter teeth whitening options.
Teeth straightening
Dental patients who have not so straight teeth can choose to have their teeth straightened, which is going to make them feel better about the way they look when they smile. There are quite a few teeth straightening options available nowadays, including traditional metal braces, barely noticeable braces and clear aligners.
Ready to design your new smile?
If you are ready for your smile makeover, all you need to do is contact us right now to schedule a consultation appointment. This is the first step you need to take, as you and our experienced dental professional will discuss which smile makeover options are going to work ideally for you. After this first appointment is over, you will need to make another appointment so you can start your smile makeover. Ready to get started?
Are you considering a smile makeover in the Boca Raton area? Get more information at https://www.drkarolineasbell.com.
Check out what others are saying about our dental services on Yelp: Smile Makeover in Boca Raton, FL.
---
Related Posts
April 1, 2021
Finding out more about your smile makeover options is a great idea. When you understand what dental cosmetic options are available that can improve your smile, you can pick and choose …