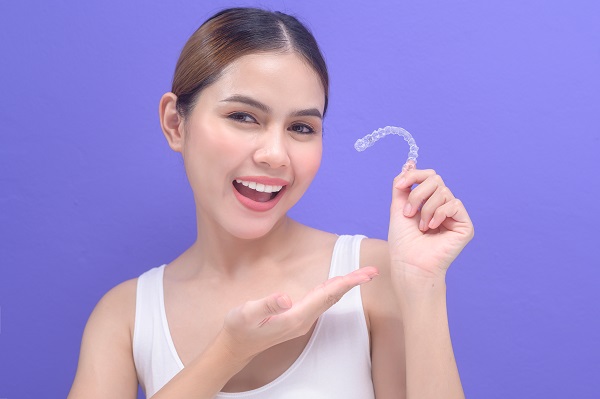 Want to know what is exactly meant by orthodontics? According to Medline Plus, orthodontics is a branch of dentistry that deals with abnormalities of the teeth and jaw. One of the more common types of orthodontic treatments used nowadays is braces, of which there are many different types to choose from due to advancements in this dental niche.
Why straight teeth are necessary for good oral health
According to the Mayo Clinic, the goal of dental braces is to properly align your teeth and jaws to produce an even bite and pleasing smile. Finding out how orthodontics can help you is a great idea, especially if your teeth are not as straight as you would like them to be. While many people will choose to straighten their teeth because they want to have a pleasant-looking smile, it is also easier to clean teeth when they are straight. When your teeth are easier to clean, both your teeth and gums are likely to be healthier. Ready to learn more about the different types of orthodontic options that allow for straight teeth?
How teeth straightening improves smiles
The list below includes some of the more common problems dental patients live with that prevent them from having a smile they can be proud to show off every single time. The good news is that teeth straightening procedures like braces can fix all of them, allowing dental patients to improve the way they look when they smile.
Crooked teeth
There are different levels of crooked teeth, and any level may require someone to undergo orthodontics. While many dental patients will not think that they are in need of braces to straighten their minimally crooked teeth, any level of crookedness requires braces in order to straighten the teeth. It really is essential for teeth to be in their proper positions in order for someone to have a healthy bite and a pleasant smile.
Crowded teeth
When someone is diagnosed with crowded teeth, it means that they do not have enough room in their mouth to accommodate all of their teeth. Crowded teeth can make dental patients more susceptible to getting plaque and tartar that can lead to gum disease, which makes dental treatment necessary. Because a crowded mouth can lead to a not-so-pleasant-looking smile, orthodontics can be used to fix a mouth that has crowded teeth, allowing patients to improve their smile.
Spacing
Many dental patients who have spaces in between their teeth will feel self-conscious about their smile due to these teeth gaps. While many times these spaces occur in their front teeth, these spaces can be anywhere in the mouth. Orthodontics can be used to close these gaps, allowing patients to improve their smiles so they can feel confident about how they look when they do smile.
Types of braces
There a few different braces options dental patients can choose from nowadays. Some of the more common types of braces being chosen include ceramic braces, traditional braces, lingual braces, self-ligating braces and clear aligners. In order for someone to know which option is ideal for them, they can schedule a consultation appointment with a dental professional.
Are you in need of teeth-straightening services?
Ready to undergo orthodontics to straighten your teeth? Now that you understand the importance of having straight teeth, the next thing you need to do is make a dental appointment in order to find out if your teeth need to be straightened. Once your teeth are straight, they will be easier to clean and you get to show off your newly straight smile with confidence every single time.
Are you considering orthodontics in the Boca Raton area? Get more information at https://www.drkarolineasbell.com.
Check out what others are saying about our dental services on Yelp: Orthodontics in Boca Raton, FL.
---
Related Posts
May 1, 2022
Dental implants are highly recommended when it comes to replacing missing teeth. These oral prosthetics are surgically inserted into your jawbone, replacing the root that came out when you lost a …